The Land Rover Series 1
Posted by:
Admin
Tags:
Posted date:
21-03-2022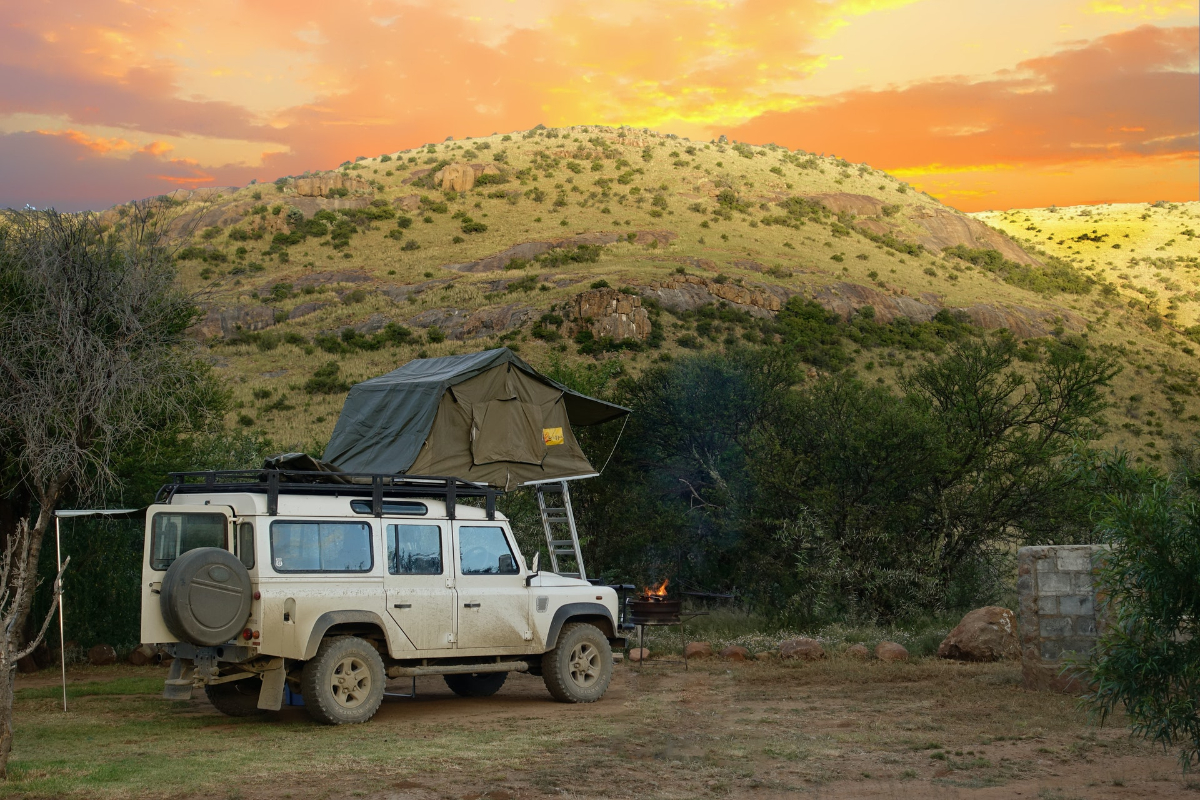 Find out more about the Land Rover Series 1 in this complete guide. Is the Land Rover Series 1 reliable? Should I buy a Land Rover Series 1? Find out here.
When it comes to discussing early cars, there is every chance you will discuss the first Land Rovers. The Land Rover range has spanned nearly 75 years, and it all began with the Series 1.
About The Land Rover Series 1
The Land Rover Series 1 came at a time when the UK and the world were adapting to their post-war life and sales. Production began in April 1948, less than three years after the end of the Second World War.
Featuring a central driving position, the original designs were drawn up by Chief Engineer Maurice Wilks, believing the farming community would benefit greatly from this design. He owned an American Jeep that was beginning to wear, so he saw an opportunity on the market.
Although Land Rover may have picked up the design, they quickly dropped the middle steering wheel as it proved impractical. Land Rovers wanted to aspire to be something different, helping the public move on from the scarcity of steel that they were facing.
The production line brought about steel, galvanised chassis and aluminium body, offering one colour of light green. Development continued into creating a resilient vehicle capable of many things. This style has been continued into many Land Rover models throughout the decades, offering permanent four-wheel drive and leaf springs suspension.
As early vehicles went, this was a success when featured at Amsterdam Motor Show in 1948. The Rover series continued into many other variations, with the ability to drive off-road and carry heavy loads an attractive trait to many people. The 101 Forward Control was created for the British Army, designed by Land Rover to tow a field gun and ammunition through the fields.
They have continued into the Defender, Range Rover, Series II and Series III, to name a few. The surprise behind the success of Land Rover came to many, selling over 8,000 in their first year. After this, the orders continued flooding in.
Overseas farming and mining companies placed orders and a heavy presence with police, rescue services, and the military. Of course, as they branched overseas, foreign versions were created. The iconic safari roof, a soft-top and a safari car became the Land Rover in Africa. The Land Rover would become a prevalent part of Australia's Snowy Mountains Hydro-Electric Scheme. The list just keeps on going...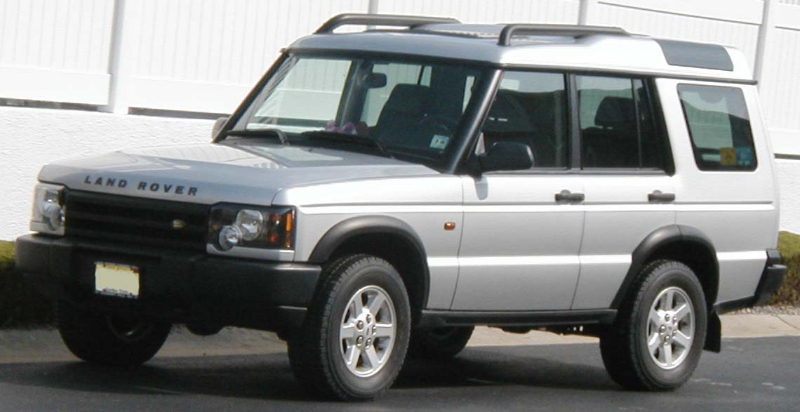 Why Choose A Land-Rover Series I?
Land Rover Series vehicles arose when cars needed to be multi-purpose - transporting and carrying hay, plough a field, milk churns, moving sheep to a market, all while being roadworthy. Maurice Wilks believed these vehicles would be popular among farmers, and this was its starting point.
As we know now, Land Rover's have become exceedingly popular with their simplistic square shaping. At the time of production, the chassis had to be welded from four strips of flat plate and featured passenger seats, doors, a starting handle and spare tyre, with optional extras.
The first series Land Rovers originally featured a 1.6-litre four-cylinder engine and a short wheelbase of 80". The standard wheelbase was changed in 1953 to 86".Land Rover Series 1 cars are still highly sought out today, and finding one in good condition can receive a high price. Traders and collectors are proud when one is owned, and finding a suitable vehicle can be challenging.
Land Rover Series 1 - What To Look For
When considering buying classic cars, there are many things to consider. As they degrade over the decades, engines, tyres, and a world of extended problems can arise. Here are our top things you should look out for:
The bodywork is one of the main components that will require maintenance, and parts may need to be replaced. Restoration companies exist to ensure proper care is maintained for all aspects.
Typically, you can expect wearing down of the chassis spring hangers, bulkhead below doorposts and hinges, rear cross member and steel framework of the doors.
The body is built from Birmabright, a British aluminium alloy. This same aluminium body material can be seen on other British cars like Aston Martins.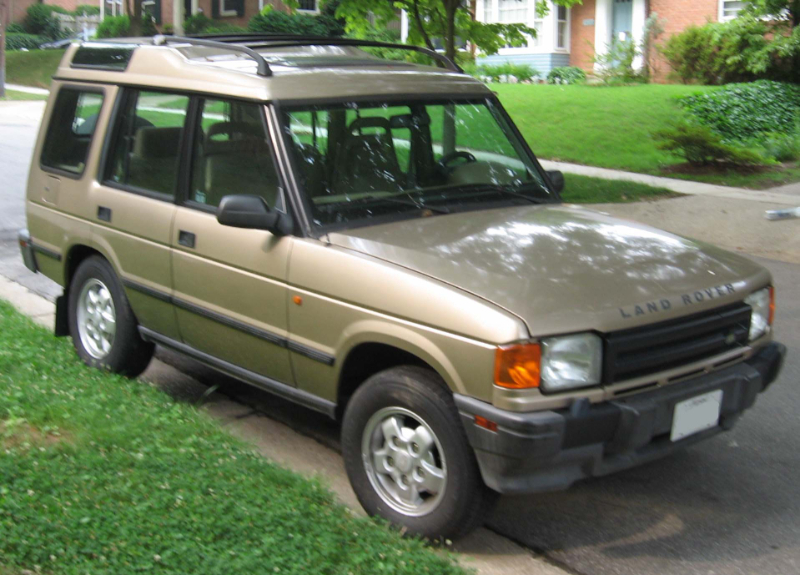 Rover improved the original prototype engine by installing a 50bhp 1595cc engine (originally from the Rover P3). The four-speed gearbox's free-wheeling feature allowed the front two wheels to disconnect when being overrun. These vehicles can become hot during running, and oil pressure can drop to 10psi when stationary and 50psi when driving. To check if your car is overheating or has a blown head gasket, emulsion will be on the oil filter, and water loss will happen.
Suspension
The suspension can quickly deteriorate and become worn down, so ensuring no broken spring leaves and tattered track-rod ends will become good practice. The front axle and internal oil leaks can suffer when the brake shoes become tired.
Steering
The steering box can easily crack and wear down when in aluminium casing, so you should regularly check for rust and how smooth the swivel balls on the front axle are.
Any upholstery and fabric within the interior of the land rover can be easily replaced and restored, even if you want to change body spec. Truck cab to canvas tilt can be done easily.
However, ensuring the interior remains exact and to detail to early examples can be challenging and expensive. Ultimately, you should always look out for rust. The bulkhead and chassis are the main areas of concern.
However, they are sturdy vehicles and can stand the test of time, despite what you may think. British Leyland quality has slipped over time, meaning that the Series 1 Land Rover is more resilient than what you might expect.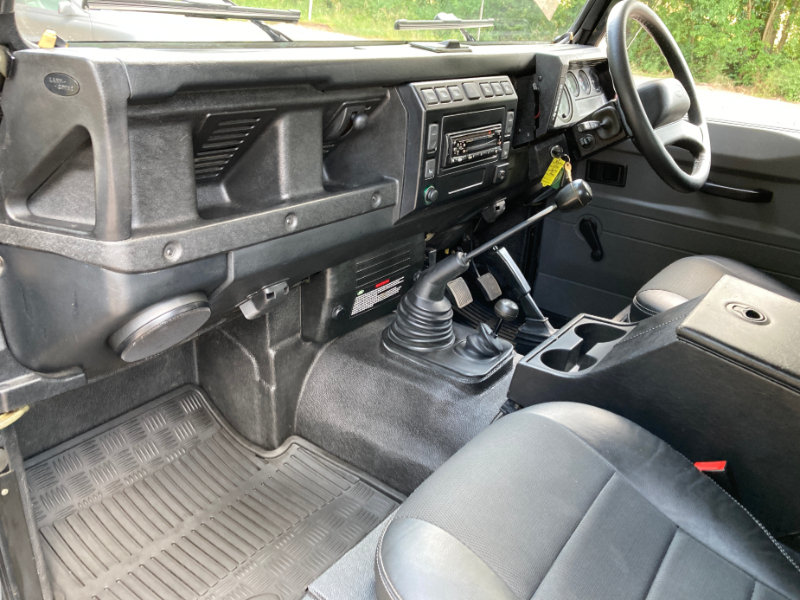 Classic land rover specialists will happily preach the benefits of driving one of these vehicles, but there can be a learning curve compared to later models. Designed to drive across rough terrain, a land rover can provide a unique experience. There shouldn't be any heaviness to the driving as the engine is small, smooth, and has high levels of torque.
An expected level of shake is expected when driving a land rover, as they were built with minimal airflow and high load. As you should be doing most of your driving in two-wheel drive, there is little opportunity to be in four-wheel drive. Doing so in longer periods can strain the transmission. First-time land rover drivers will notice a more prevalent transmission noise, but this can be avoided in third and fourth gear as much.
The 2.0-litre petrol engine does allow a relatively smooth gear change, providing a top speed of 60mph when in new condition. By the time 1958 rolled around, and the Series 1 was replaced, there had been over 200,000 produced globally - a roaring success for Land Rover.
How much does a Land Rover Series 1 cost?
Despite their age, the Land Rover Series 1 continue to be popular, with their cult following. Of course, the later models of Defenders and Range Rovers have created a modern-day alternative for people.
The price of a first series Land Rover can differ, with models such as Tickford station wagon charging more when in good condition. The purchase tax quickly rose on models such as the Tickford, meaning there were few sales in the UK. They have now become collector's items among owners. Land Rovers in immaculate condition will cost around £50,000, whereas this number can fluctuate depending on the wear.
Vehicles with more wear and tear, perhaps not road-legal or worthy, can cost approximately £20,000. Anything under that, and you're looking at a shell of a car, something that won't drive. The models that will always sell for more are the 1948 variation, especially in a suitable condition.
Collectors own the main of the 1957-1958 models, with them being only diesel-run cars. Earlier 1.6 models are easier to collect and find, but many have been fitted with 2.25-litre engines, adapted from the Series III model. Another popular model was the 1953 seven seated, featuring a short wheelbase and three doors. These will fetch a similar price when found. Generally, you will pay more for Series 1 vehicles that are original and patinated, not ones that have been restored. Both are sold regularly, but restored ones can be twice as much in some cases.
These vehicles have a long history, designed by Maurice Wilks and intended to be powerful vehicles for farm ploughing and the working people of England and the UK. In 2022, they are just as prevalent as ever, and the Series 1 isn't going anywhere anytime soon.
---
Do you own a Land Rover Series 1? Are you considering a Land Rover Series 1 restoration? Our Land Rover restoration experts can help you restore your classic Land Rover Series 1.